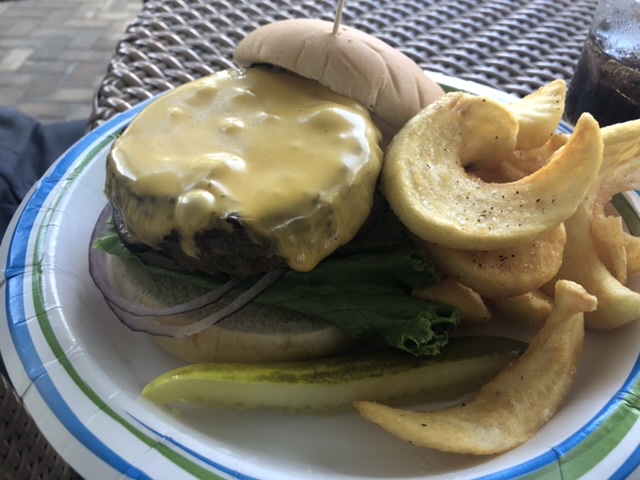 These days I'm not looking to do flashy things anymore or what's popular. I'm very content with going to a place that is kinda secluded in this concrete jungle we live in. Now I love golf. As a 6 year old kid I began talking golf lessons at the long gone American Golf Course on Federal Highway in Ft. Lauderdale Fl. Years on the job and of course gaining weight, my lower back is so jacked up I can't play anymore. Man, do I like watching it and just being around the game I grew up with. This is where the newly built clubhouse at The Country Club of Coral Springs comes into play for me. They have a outside patio where you can watch the golfers hit into the 18th green. One day I'm sitting out there having some beers and a cigar and I smell food on a BBQ grill. I walk towards the smell which was around the corner of where I was sitting. I see this dude, Chef Richie working a nice outside grill. The smell and the aroma are so intoxicating. Hey wait did I just see Lawrence Taylor drive by in a golf cart……. why yes I did. Looked like LT was playing with a group of friends. Pretty cool. Oh yeah back to the food, 😂 the menu is simple burgers, chicken sandwiches, hot dogs, brats, dolphin sandwiches, chicken salad sandwiches, and tuna sandwiches. They have fries or chips and it's pretty basic.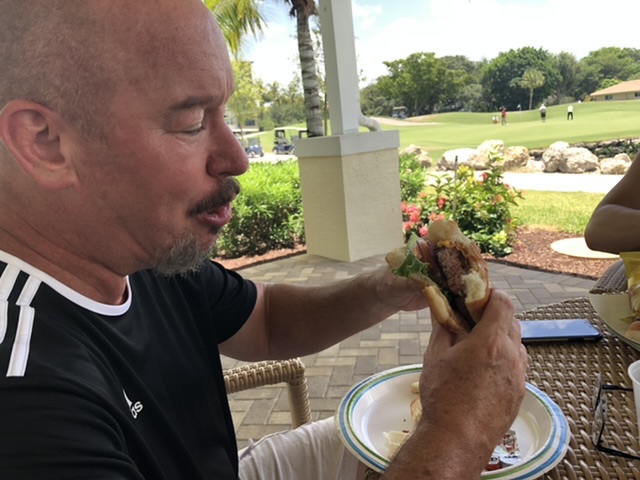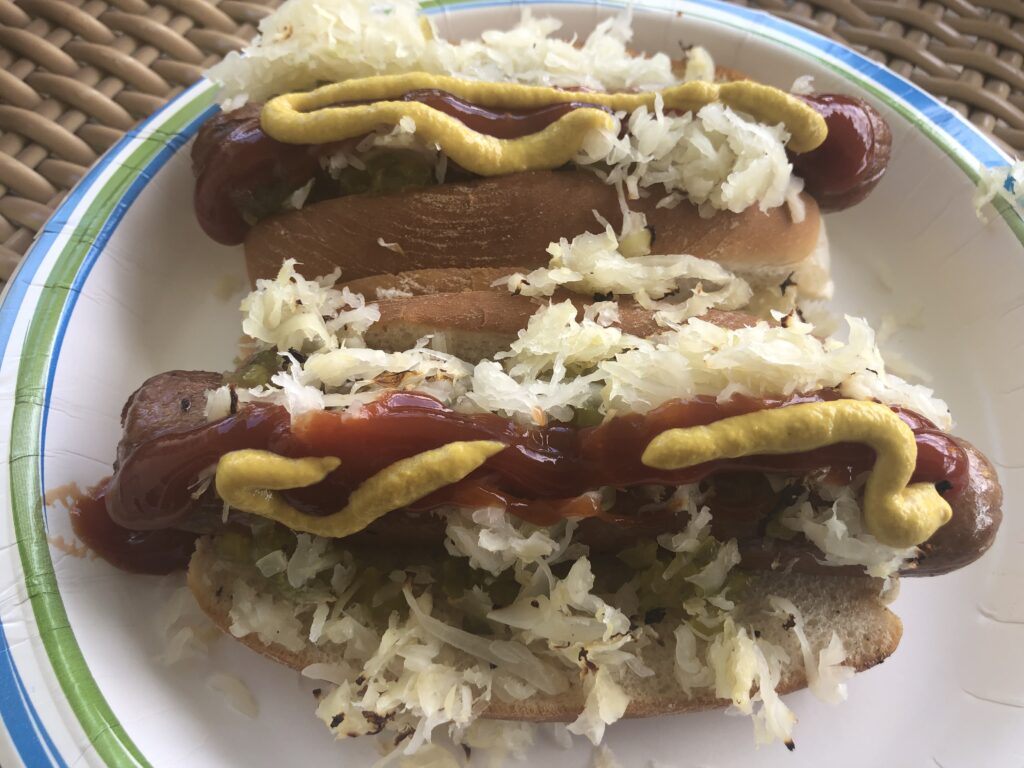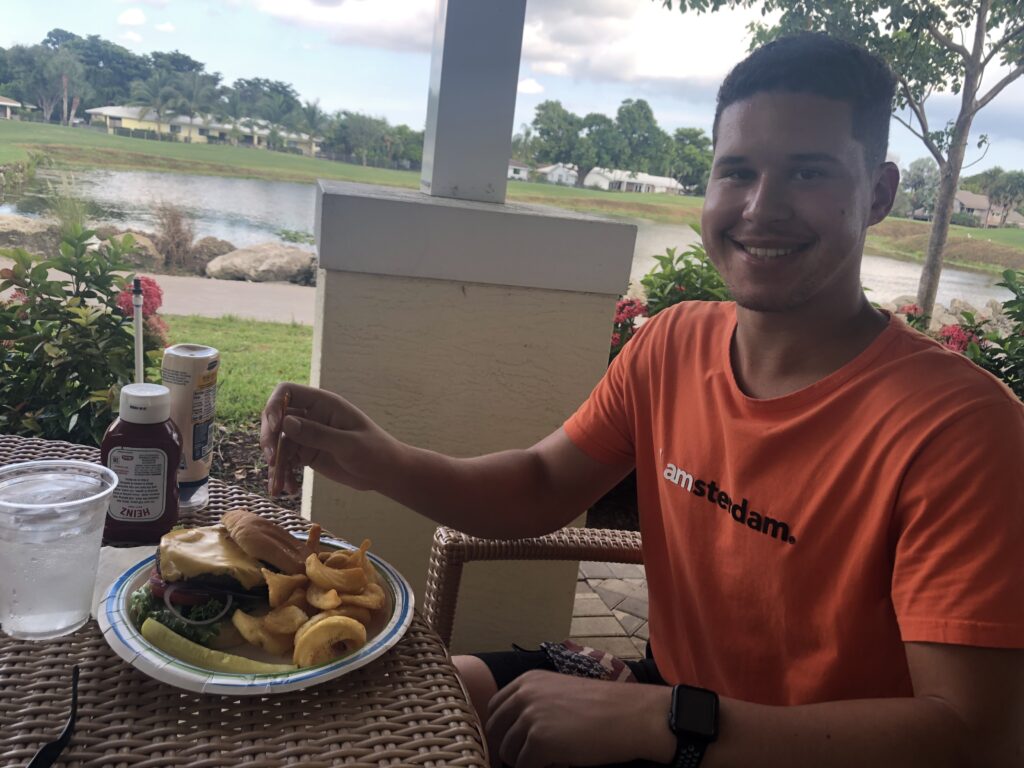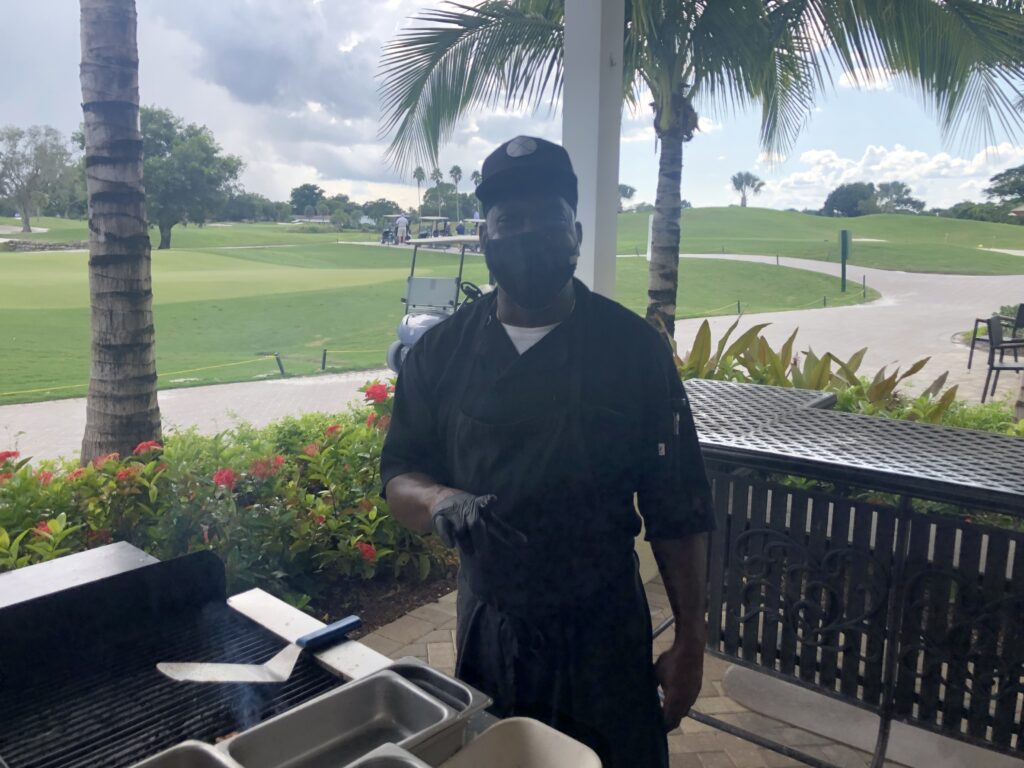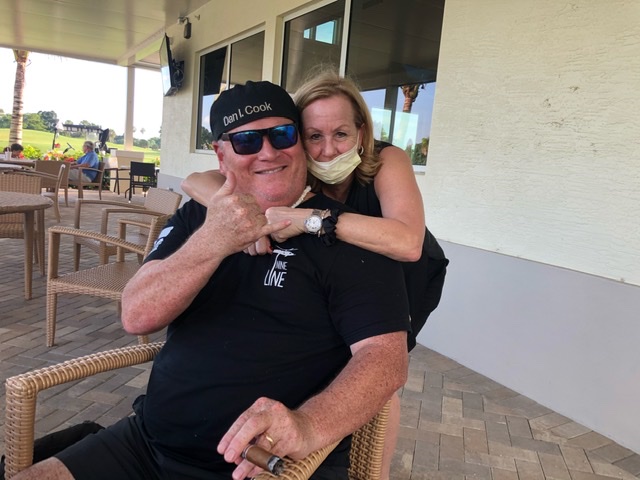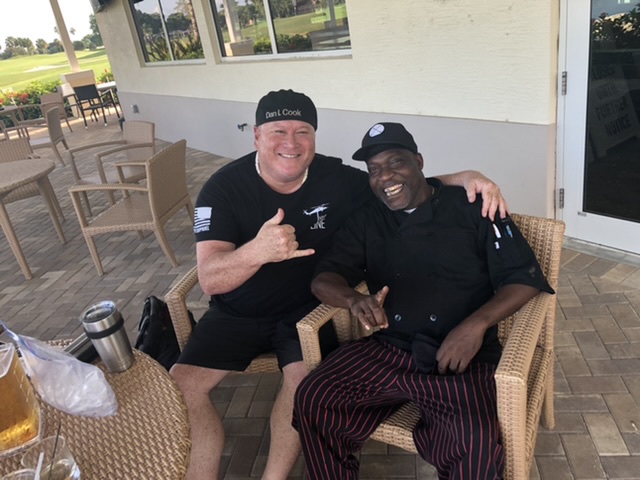 My old marine buddy THE VIP John F. and his son John Jr got the cheese burgers and really liked it. I got two hotdogs and yes I put ketchup on it along with relish, mustard, onions and sauerkraut. Nice size dogs and I'm not sure, but they tasted like Hebrew nationals, and I was right. They were really good served on a New England style split roll.
Fresh air, great scenery, cold drinks, and watching folks hit the golf balls in the water is great entertainment😂.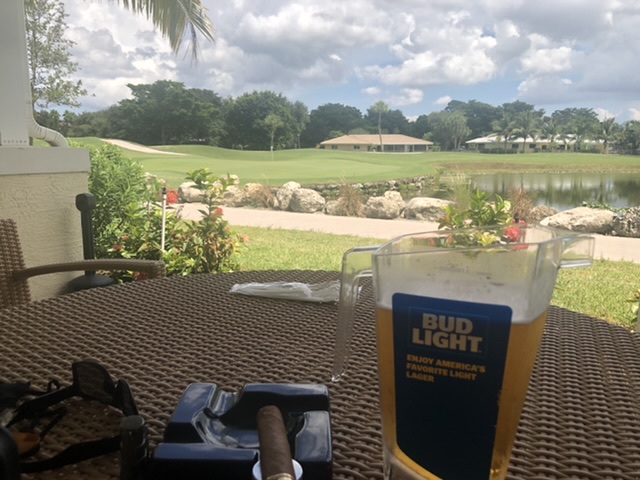 Verdict
All Rona rules were followed which is like a stardard thing at all the places I go. They are open to the public and have a daily happy hour. The staff is very friendly. If you are looking for a simple lunch or dinner with a killer view I highly suggest you try this place. I will rate the food as I would the guy who slings burgers and chicken sandwiches on the outdoor BBQ grill at Southport Raw Bar. Which is very good too. I give this 3 Beers. Stay Hungry!
Four beers = Outstanding
Three beers = Good
Two beers = OK
One beer = Needs work
Zero beers= Sucks (No beer is never a good thing).
10800 W Sample Rd
Coral Springs, FL 33065
Phone: To contact the Country Club of Coral Springs, call:(954) 752-4500