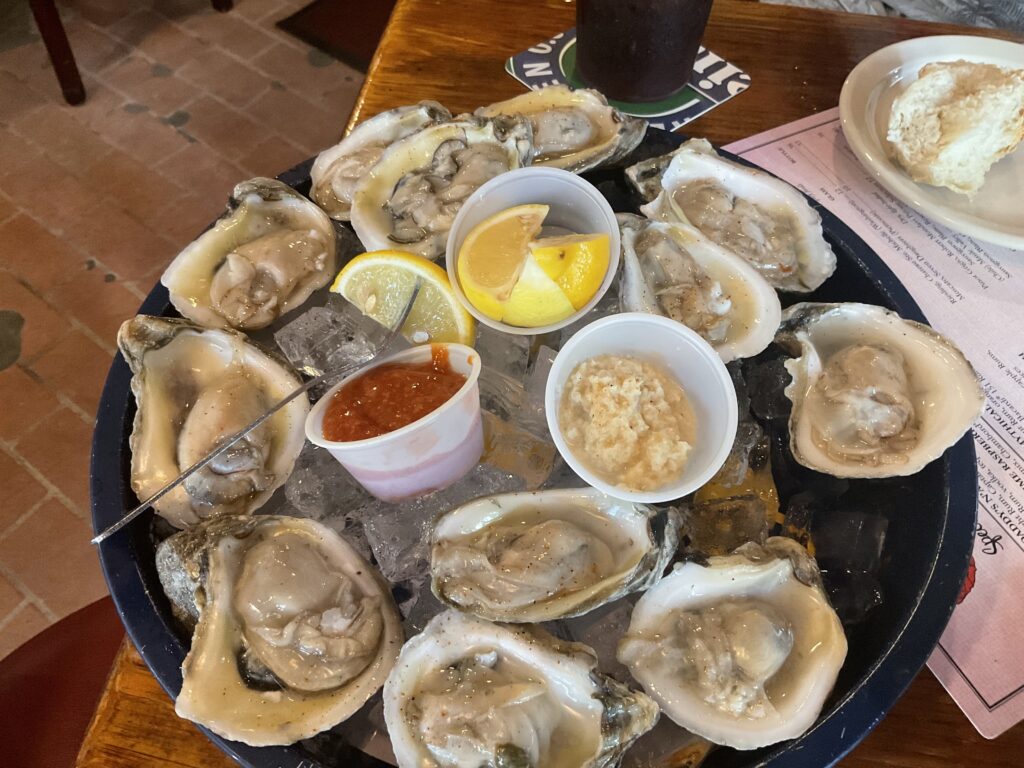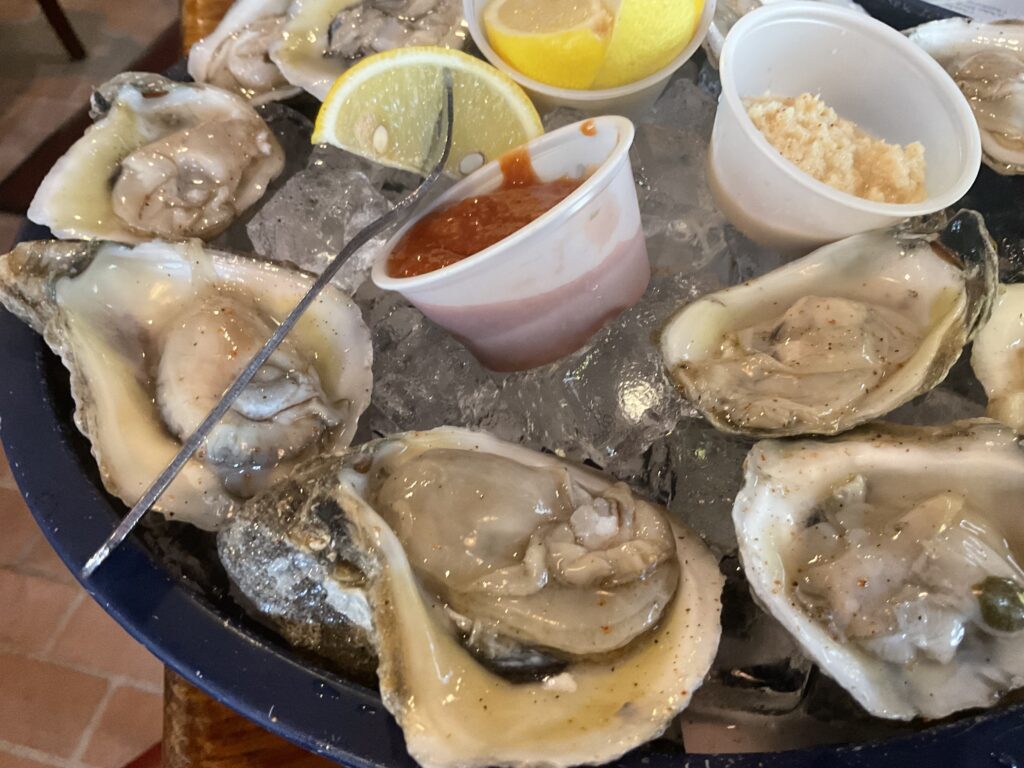 Hit my favorite Jensen Beach Fl. Restaurant again with my pop and son. I'm happy to say, it's still excellent! I've written about this restaurant before and this is just an update to my original article. I'm truly in love with this restaurant. The food, decor, and service are just extraordinary.
Ambiance
The owner Mark has made some upgrades to the joint since my last article. They spruced up the inside bar area with a new mural of the original restaurant which was a few blocks away from this one. New signs/decor and Mark told me they adding a new draught beer station.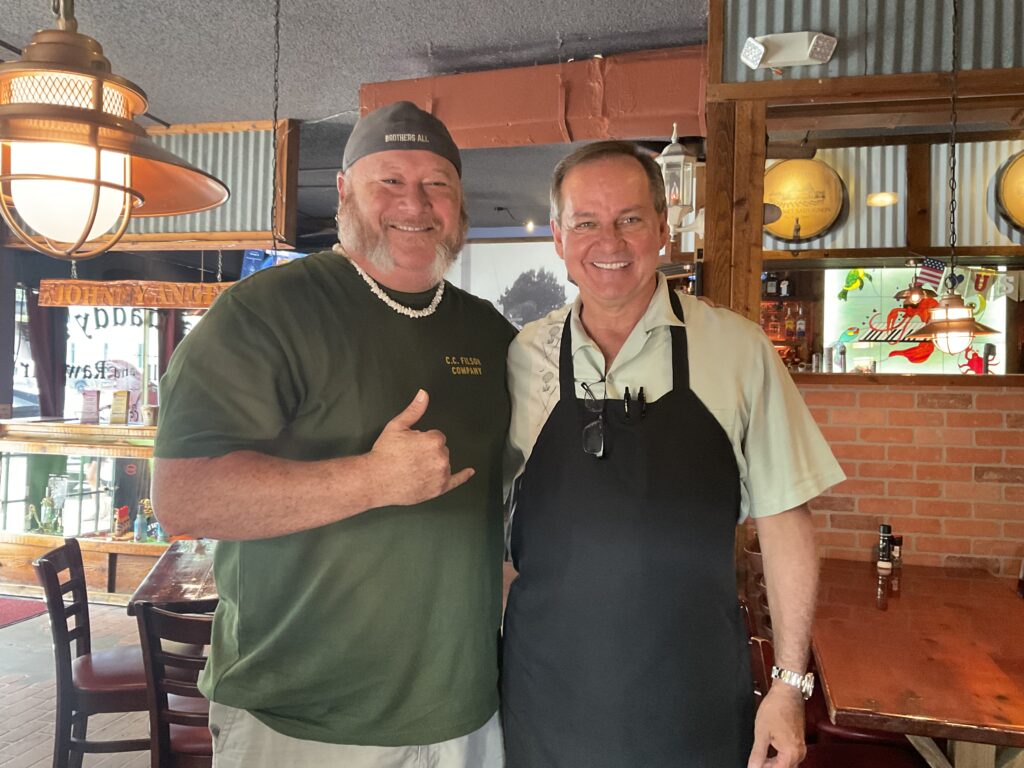 Outside they have a new stage for live music and a cool roof covering a large part of the dining area. The Banyan Tree Bar is huge with plenty of seats to enjoy the outstanding weather of Jensen Beach.
I love restaurants that transport you to another place once you walk inside. Crawdaddy's is one of those places. You could be on Frenchman's Street in New Orleans and not know it until you walked outside to go home. This place has that type of vibe.
Service has always been excellent for me. I usually sit at the bar and chow down on their Cajun Boiled Peanuts with a cold Miller Lite Draft. Today we sat in the main dining room and we were treated like kings.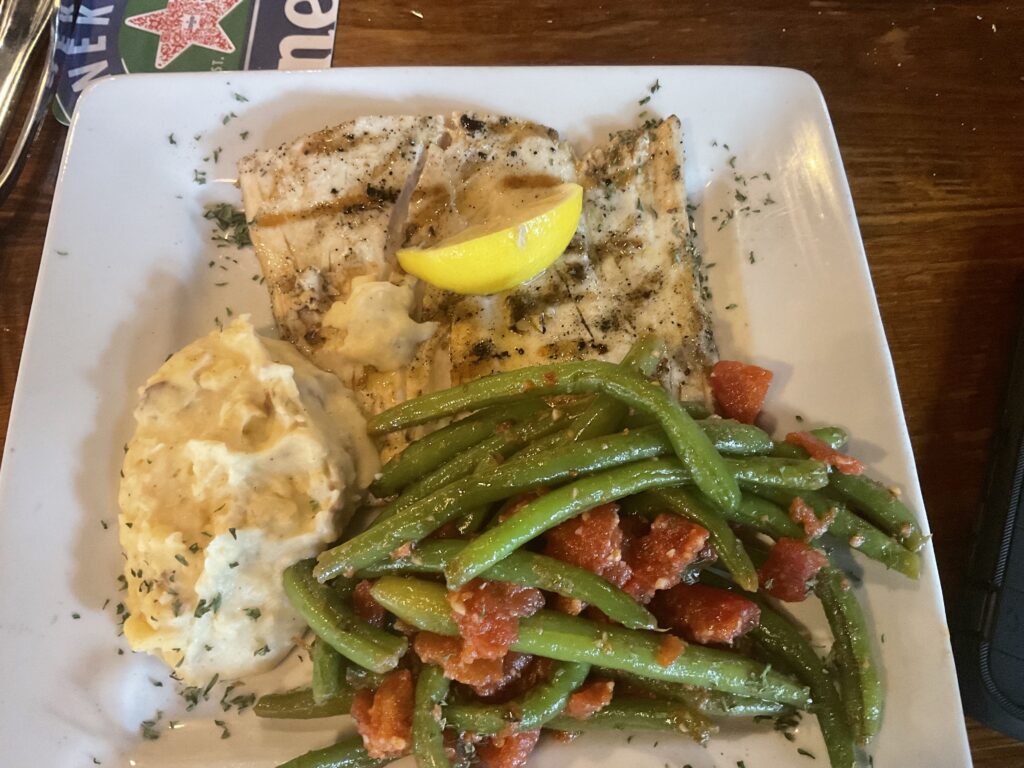 Food
We ordered dozen oysters, a cup of lobster bisque, the catch of the day which was dolphin or mahi mahi with sides of mashed potatoes and green beans. I also got two pounds of boiled crawfish to go along with 3 bottles of their hot sauce and 3 bottles of their Crawfish Sauce. Those sauces are what dreams are made of.
The oysters were nicely chilled and very plump. A little squeeze of lemon, some hot sauce, a dab of horseradish and down the hatch it goes. The briney oyster liquor with the juicy oyster and all of my condiments takes a simple bite into another food dimension. Freaken outstanding!
Oh I can't forget the loaf of hot bread they serve you. I'm pretty sure it's a sourdough bread, but I didn't ask. My father's eyes were wide open with joy once he had some bread and a little butter. Crusty on the outside and fluffy on the inside with a nice chew to it. It's perfect to dip in their lobster bisque or any of their Cajun sauces. I actually got two loaves to take home and made grilled cheese sandwiches with one loaf💪🏽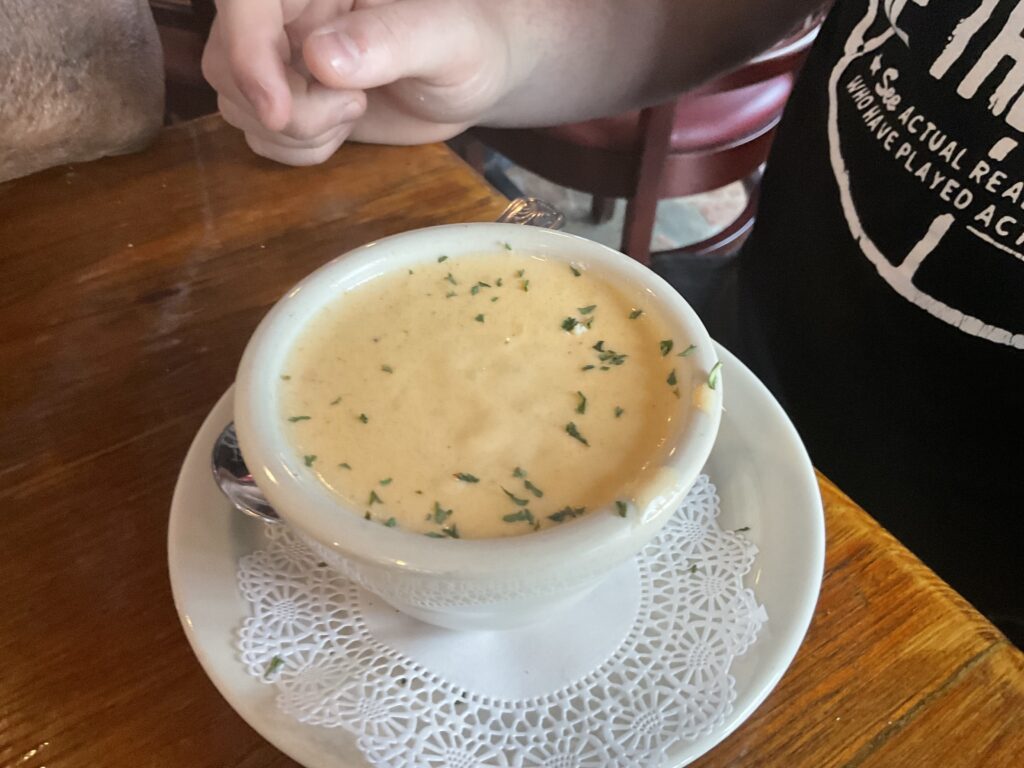 My son had the lobster bisque and said it's the best he has ever had. My father devoured the dolphin and the mashed potatoes. He liked the green beans but was too full to finish them.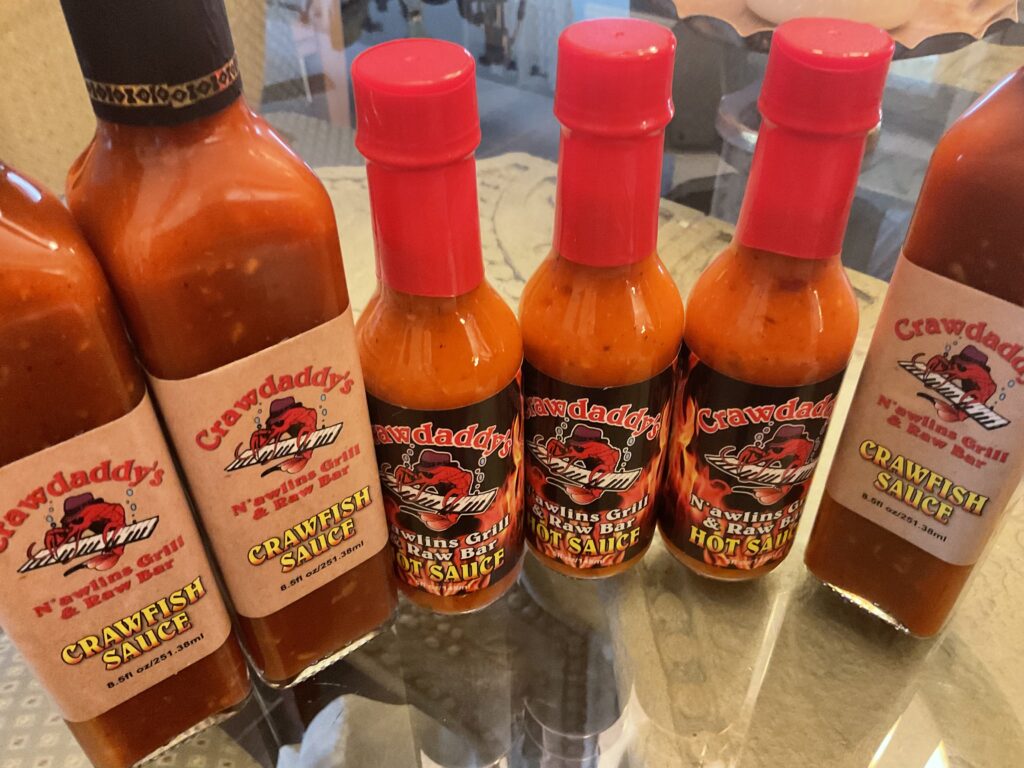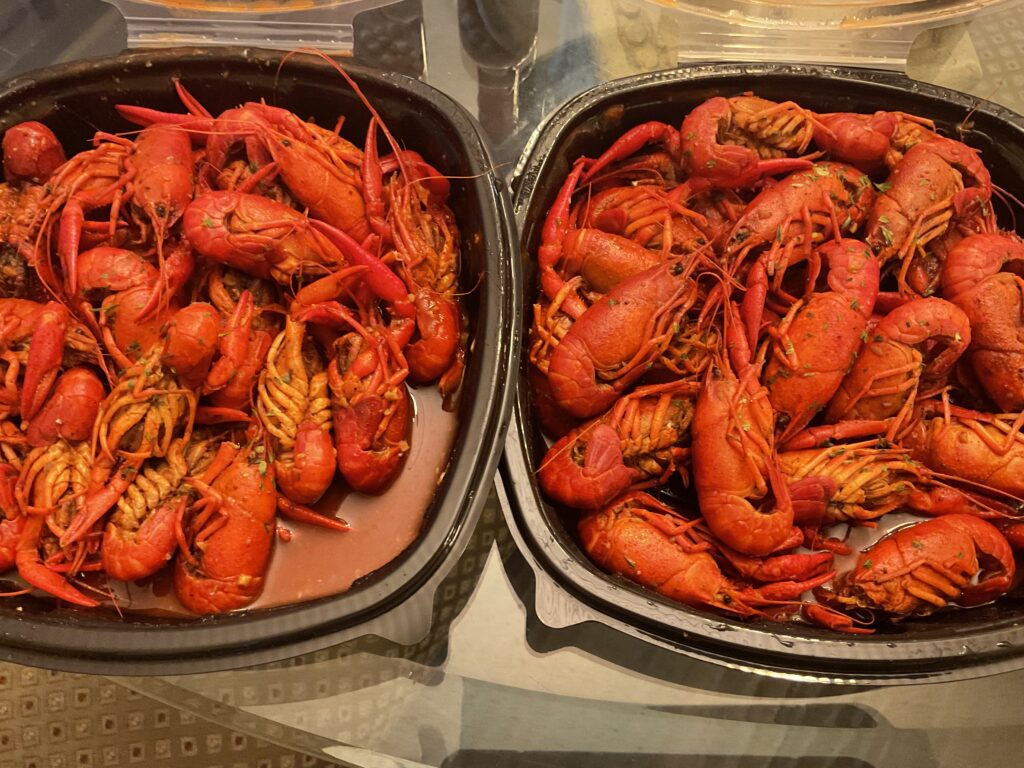 Verdict
Still an easy 4 Beer Rating.
After chatting with the owner Mark it was clear to me he is a Jensen Beach food/restaurant legend. His passion for great food and customer service makes shines through when you to talk with him. I asked Mark if he was going to open another location. He said the timing has been off to open one and he was close to opening another location too. He said Covid happened and changed everything. He was content right now and didn't want to add any stress with dealing with another location. He kinda reminds me of the former owners of the very successful restaurant Calypso Pub in Pompano Beach Fl. Chuck and Lora worked their asses off for decades and their happiness was more important than opening on Saturday and Sunday. Shit they even closed for the whole month of September. Sometimes your personal well beIng is more important than money.
Keep living your best life Mark! As a loyal customer we appreciate all you and your staff's hard work. Thank you!
Remember to tell Mark, Dan I Cook sent you and Stay Hungry!
Four beers = Outstanding
Three beers = Good
Two beers = OK
One beer = Needs work
Zero beers= Sucks (No beer is never a good thing).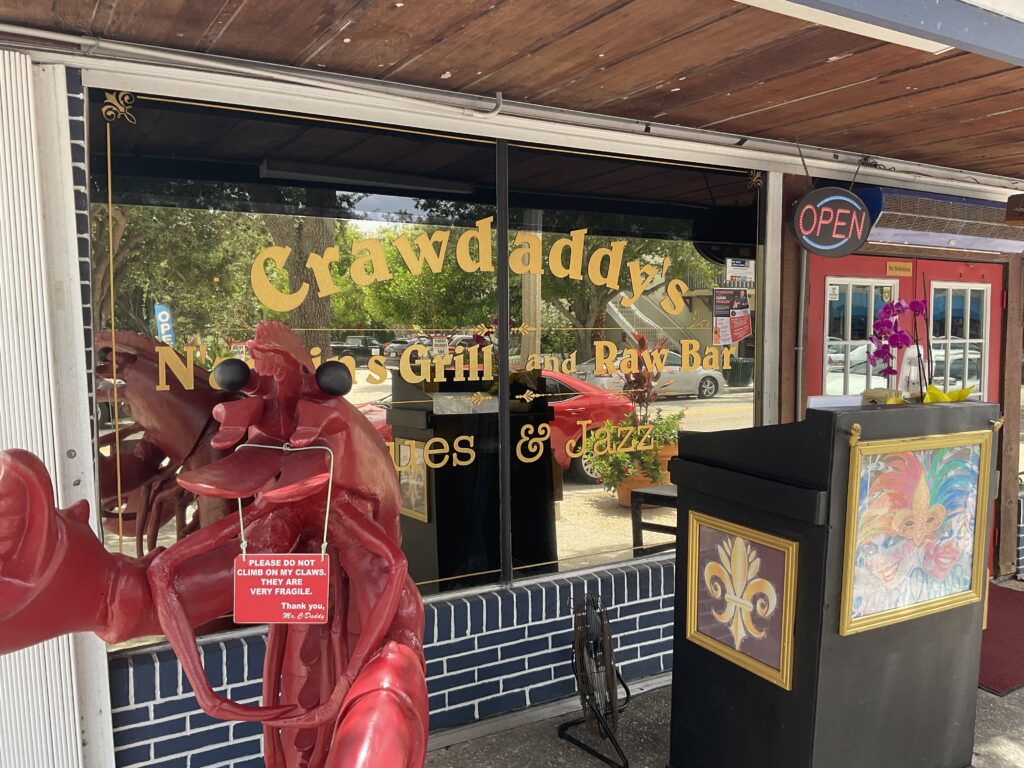 1949 NE Jensen Beach Blvd.
Jensen Beach, Fl 34957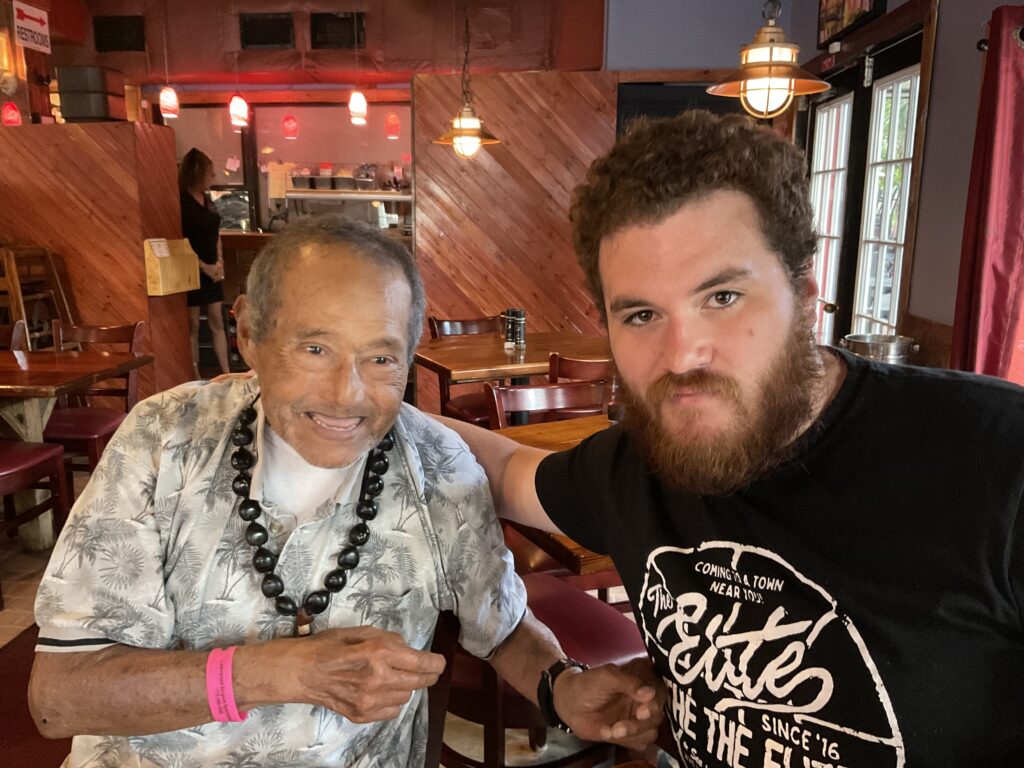 The above picture is of my father Pasefika and my son Hunter Pasefika. I included this because my father is 85 years old, is struggling to walk and doesn't get out much. I don't live in the area so I don't see him much. He just loves Crawdaddy's and having lunch there made his month. It's wonderful how great food, vibe and even better company makes all the pain go away, even if its for a hour. Love you dad!