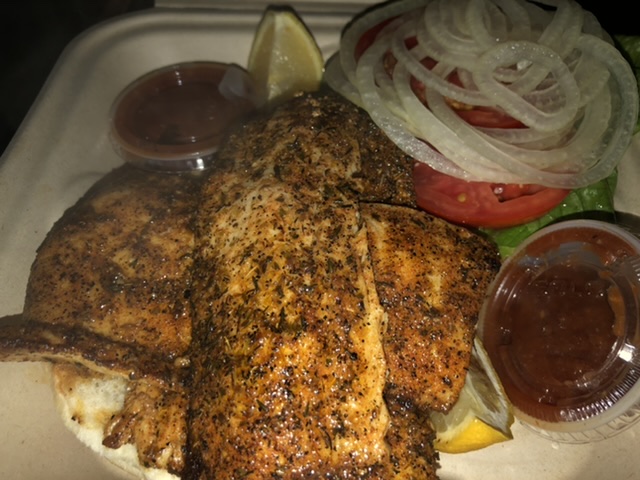 Had to meet some friends in southeast Ft. Lauderdale and ended up getting take out from Southport Raw Bar. Like most natives in Broward I've been coming here since high school. This is a historic spot with a great vibe.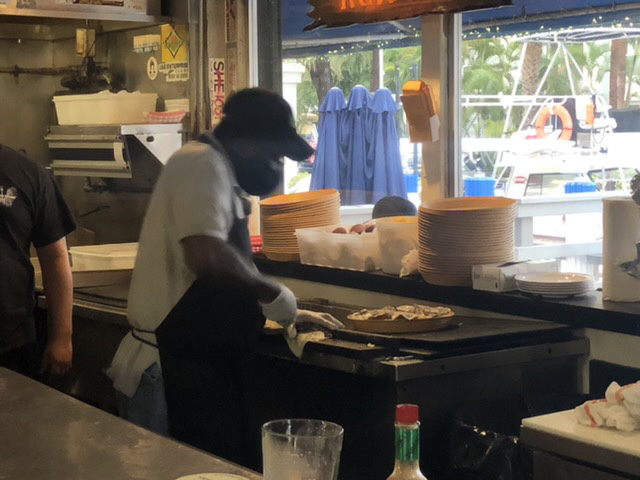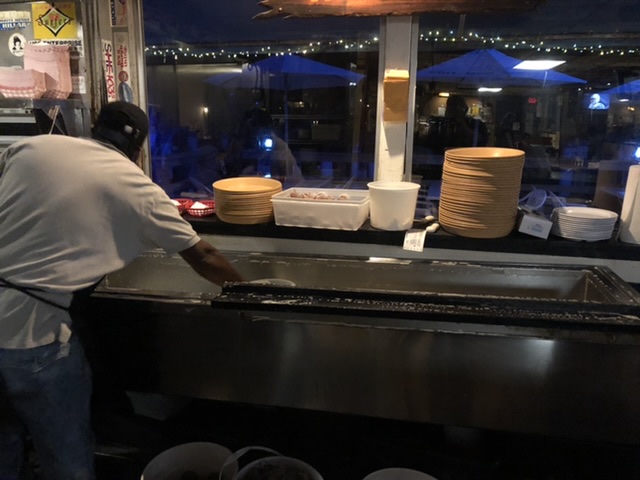 As I was waiting to order I had some beers and watched the staff cook/shuck away. Nothing like sitting at the bar that faces the canal. I spoke with Mac who was shucking the oysters and clams with such ease. I find this fascinating to watch because one wrong move and you will stab yourself right in the hand. I applaud anyone who does this on regular basis in front of customers. It's truly a skill. I was there late so I also watched as they cleaned the oyster/clam/shrimp section down.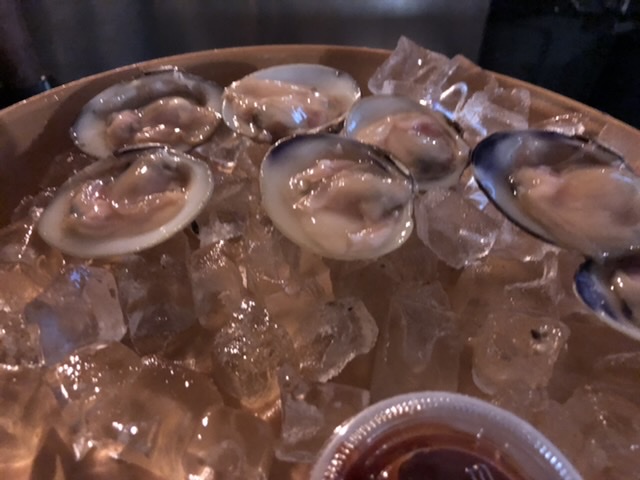 I ordered a blacken dolphin sandwich, peel and eat shrimp and a raspberry cheesecake. Everything looked so dang delicious. If I wasn't in an uber the food may not have made it all the way home😂. My order was missing my fries but that was ok. That was not a deal breaker for me and they probably did me a favor health wise by leaving them out 😂. Everything was great but my favorite was the dolphin sandwich. Loved the seasonings and once I added some cocktail sauce and a squeeze of lemon it was on point.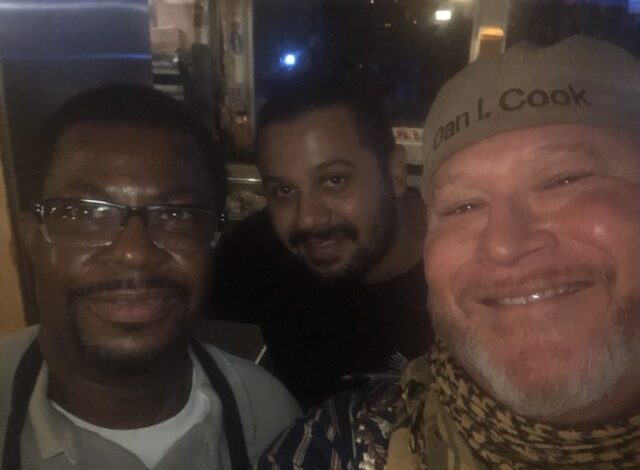 Verdict
We are very blessed to have a broward historic food landmark like this still open. It's not fancy inside and if that's your gig go somewhere else. Service is excellent and my "startender" as one dude called her, Lucy, was wonderful. We don't have a lot of places in broward open as long as Southport. Stop in, have a cold drink, get some food and enjoy. Life is short and Stay Hungry! I rate this 3 Beers!
Four beers = Outstanding
Three beers = Good
Two beers = OK
One beer = Needs work
Zero beers= Sucks (No beer is never a good thing).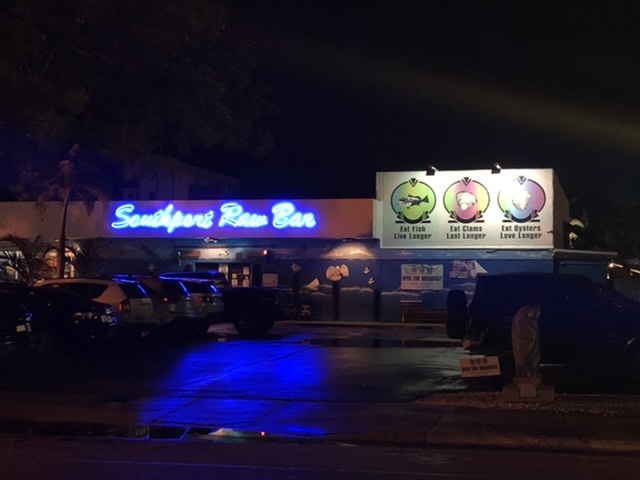 1536 Cordova Road
Fort Lauderdale FL 33316
954-525-2526