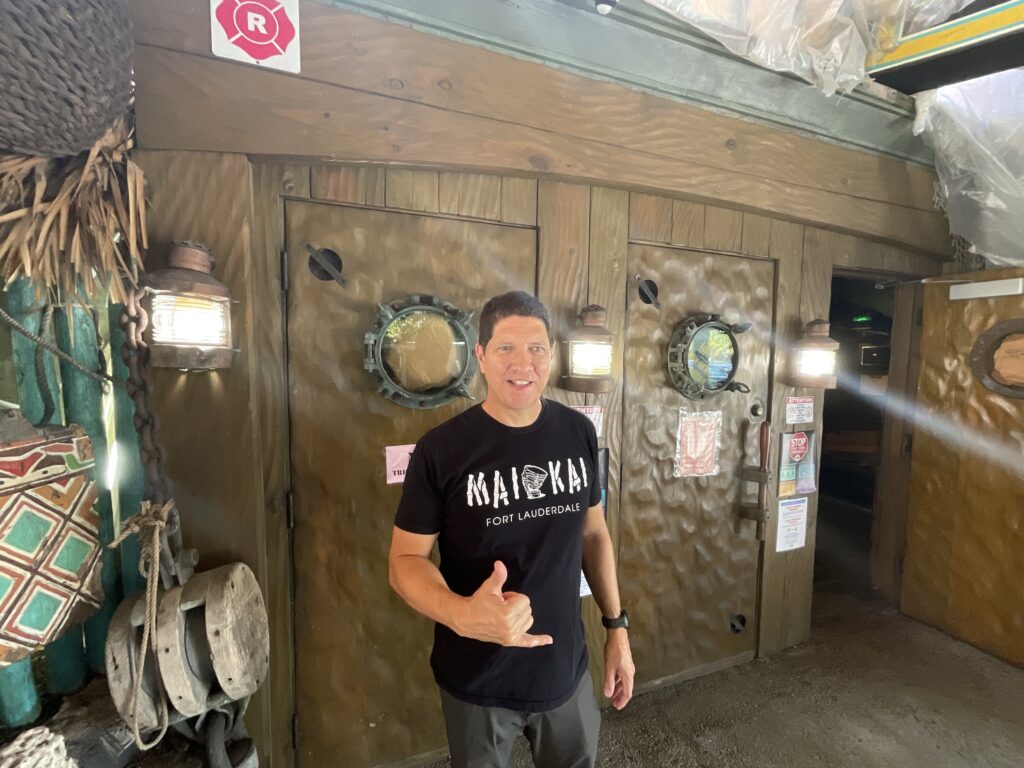 It seems like wherever I go I'll run into someone and they will ask me what's going on with the Mai-Kai. For those of you that don't know, my father, Pasefika, was a Polynesian Entertainer at the Mai-Kai for over 3 decades, starting in 1970. My three siblings along with myself all worked there. Even my daughter was in the kids show as a dancer for three years. With that said, our family has always been a major cheerleader for the Mai-Kai and the Thorton Family.
With all these questions being asked I decided to interview my buddy Kern Mattei who is the manager of the Mai-Kai. I wanted to share some interesting facts about him and get updates about the status of the Mai-Kai. There were some questions Kern couldn't answer, which I totally respect, but he can't give all the secrets away.
Let me introduce you to Mr. Kern Mattei!
What's your full name, nationality and hobbies?
Hi Dan, my name is Kern Mattei and I am half Italian and half Tahitian and in my spare time I love watersports like fishing, diving and paddle boarding.
How long have you worked at the Mai-Kai and what other positions have you held at the restaurant?
My first job at the Mai Kai was as a barback in high school. After high school, I continued in the bar learning the art of bartending and tropical mixing while attending college. Eager to learn more, I moved on from the bar to train and work as a Mai Kai Server for several years.
After graduating college with a degree in hospitality, I left the Mai Kai for a few years before returning in a management position and working up to the restaurant manager. In total, it all adds up to just over 30 years of Mai Kai experience.
Wow, that's a long time.
You talk about your degree. Where did you go to college and what is your degree? How has your education assisted you with your career?
I graduated with a Hospitality Degree from FIU.
Having gone to college while also working at the Mai Kai was a great experience as many of my projects were based on the Mai Kai. So, when I started in management, I had already done a lot of research and studies that I could put to practical use right away.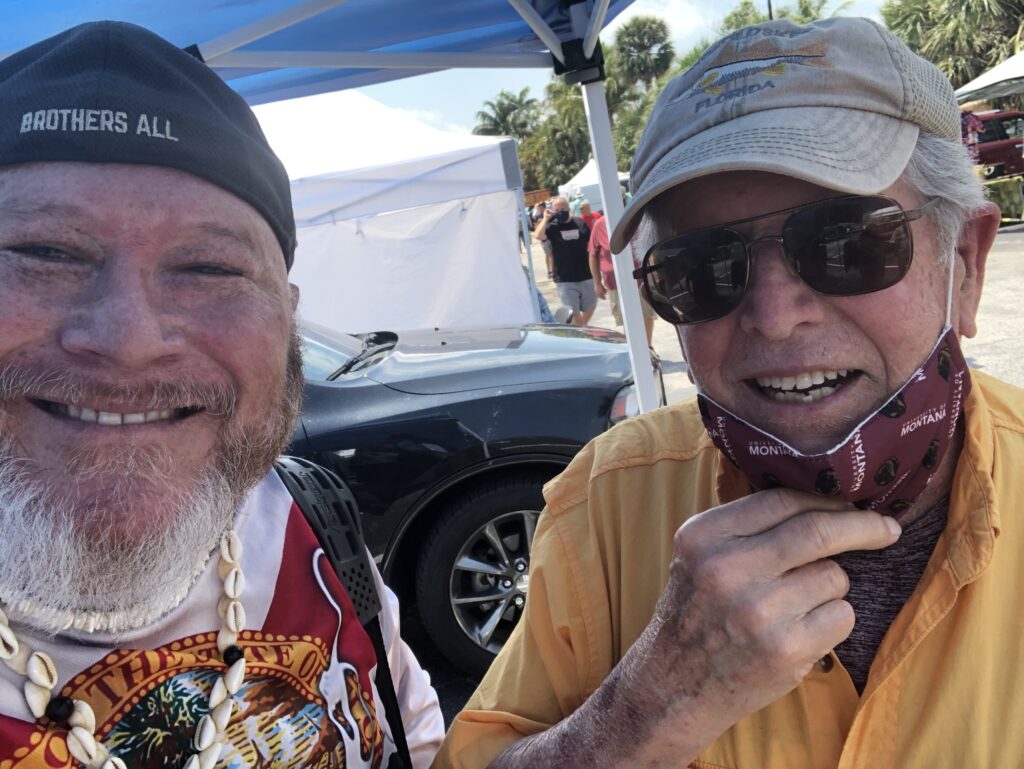 Most people may not be aware, but your father Kern Sr. was also the manager of the Mai-Kai for decades. What influence has he had in your career and what was your dad's favorite thing to eat at the Mai Kai?
My father was working at the Mai Kai when I was born, so I grew up running around the restaurant and gardens. My dad was always in to experimenting and trying different foods at home as well as at different restaurants. I learned a lot about food from growing up and watching him. He would experiment with different recipes at home playing with ingredients and trying new recipes. I have taken that same approach to food and drinks that I saw as a child and am always experimenting and trying new things as well.
My father's favorite dish at the Mai Kai is the NAMS appetizer, which is a Vietnamese Spring Roll that he actually created and put on the Mai Kai menu many years ago.
Nams huh? As you know that is my favorite appetizer, too. I knew there was a reason why I liked your dad:)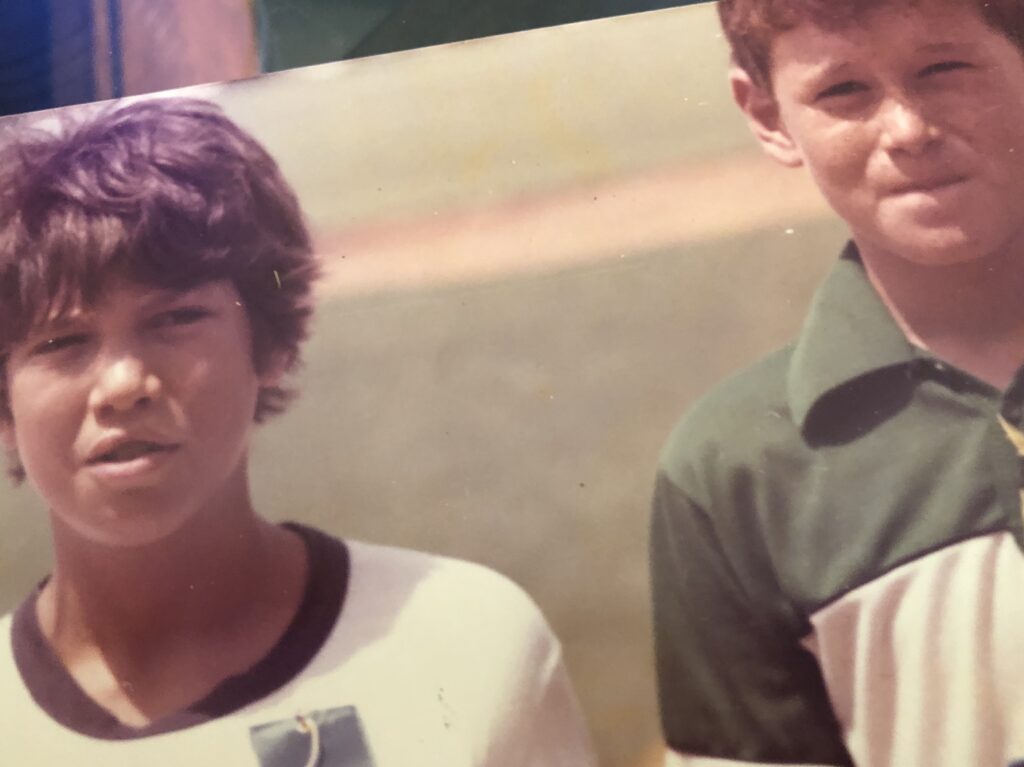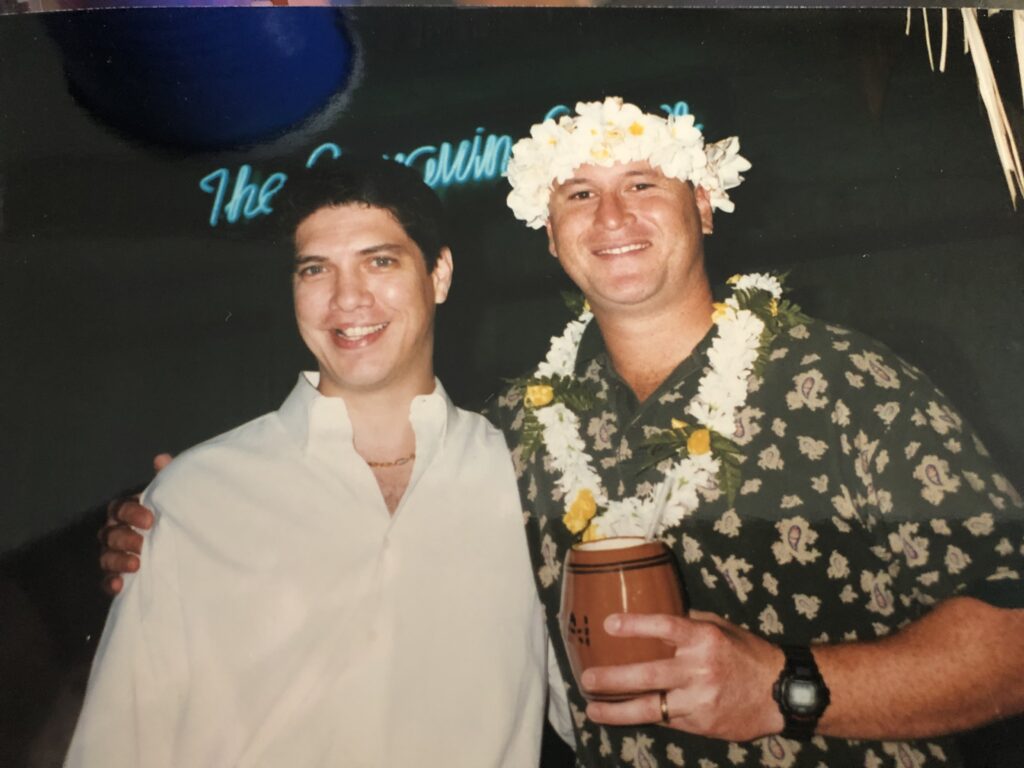 We have been best friends since elementary school and the fact you manage the Mai-Kai still blows my mind. Shoot, like you said, we both grew up running around the restaurant as kids. How "cool" is it managing the Mai-Kai and what's your favorite part of the job?
I love my job at the Mai Kai and having been here as a child and still being here and running the restaurant is sometimes surreal. I love being able to keep the history of the Mai Kai alive. Not only do we have generations of employees that I have grown up with, we also have generations of customers that have grown up here as well. I love hearing the stories and being able to perpetuate them for years to come.
Now let's get into some updates on the Mai-Kai. Who are the new owners and when do they plan to open back up? I've seen pictures of the updates outside the restaurant. Are there any major plans for the interior of the restaurant?
The old owners, the Thornton family, are still part of the Mai Kai and always will be. After a horrible year during the covid pandemic, followed by a tragic accident in the kitchen, they were forced to seek outside funding and have teamed up with Bill Fuller and his Madroom Hospitality Group. This joint venture brought in the needed funding along with a fresh perspective and some new ideas that will bring the Mai Kai back and better than ever.
As of now, we are aiming to open by the end of the year (2022) if construction and remodeling plans stay on schedule. One of the biggest changes will be in the kitchen where there will be a full renovation including all new equipment. In the dining rooms and the Molokai Bar, we are replacing the whole roof, but as far as the interior we are only going to do some minor touch ups and repairs where needed. So, the inside guest experience will stay as true to the original Mai Kai as possible.
That is great to hear. Keeping the Mai-Kai true to its original form is paramount. Like me, so many customers have shared great moments in their lives while at the Mai-Kai.
I've heard the Mai-Kai may have some new tiki mugs coming out when they reopen. You know I'm a big fan of the tiki mug company, Tiki Farm. Can you give us some clues on what style/design these mugs might be?
We have been working very hard with Tiki Farm, who is the world's largest designer and manufacturer of tiki mugs, to create and add some new tiki mugs for our guests to add to their collections. We are working with some of the top artists in the industry and have some exciting new designs coming up. They are still in the development stages, so I can only tell you that they are all truly unique Mai Kai designs that everyone will love.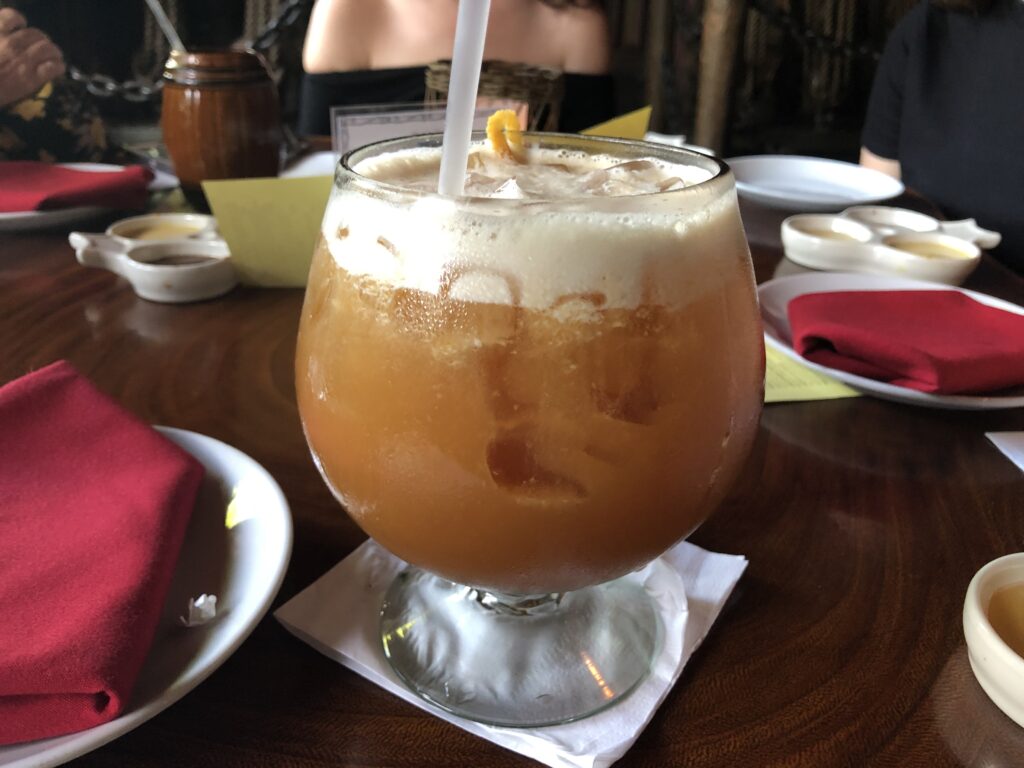 Are they any changes to the tropical drinks planned and if so, what? Do you have all the original drink recipes from Mariano Licudine?
Mai Kai fans will be happy to know that all their favorite drinks will be returning. The original Mariano Licudine recipes will now be mixed in a brand-new state of the art service bar. The Mai Kai drinks have always been made behind the scenes in our kitchen service bar, so the kitchen remodel also includes updates to the kitchen bar.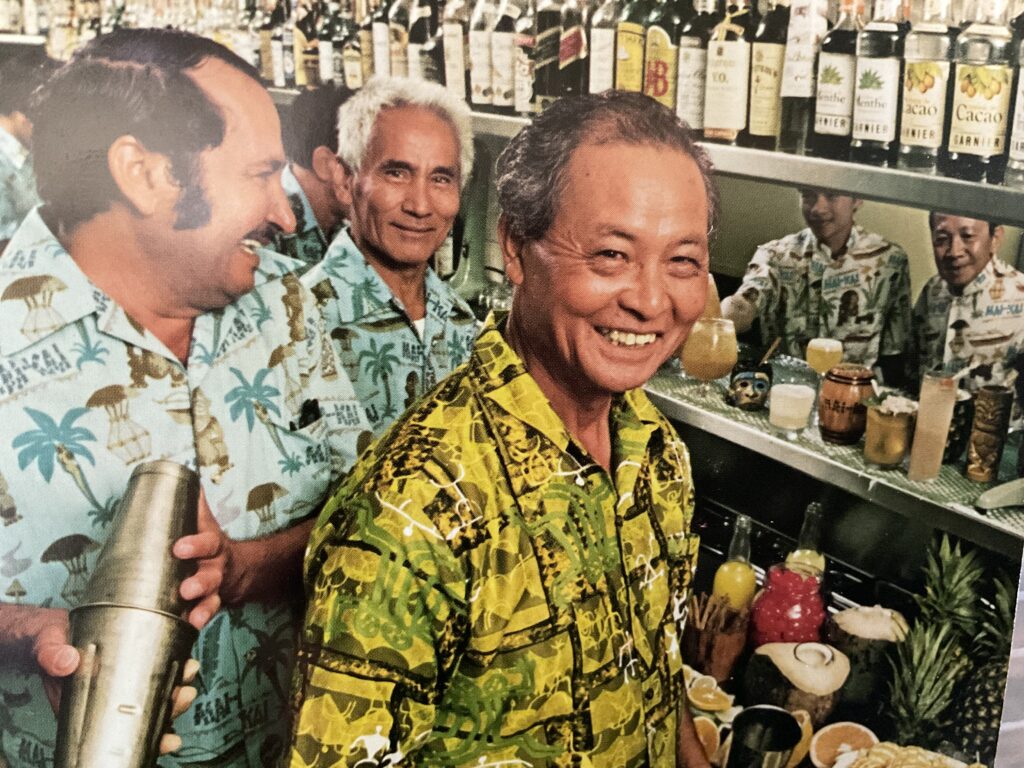 Talking about the legend Mariano and his drinks, I have heard stories of a special club called Okole Maluna Society. If you drank all the drinks on the menu, you became a member of this club. I heard this club discontinued because too many customers were getting wasted by trying to drink the whole menu too fast. Are there any plans to resurrect it?
Well, I think you already answered the question. But, in our early years we did have a club called the Okole Maluna Society. For those that don't speak Hawaiian, Okole Maluna means "bottoms up", which is a traditional Hawaiian toast. The club no longer exists, and there are no plans to bring it back at this time.
By the way, maybe some people don't know this, but you are a legit rum expert. You can make all the tropical drinks. So, what's your favorite and why? What is your go to sipping rum?
As you know, I really love rum. I grew up around the Mai Kai rum drinks and started learning about rum and rum drinks as a barback. In college I learned about fermentation of all alcoholic beverages, but by being around rum so much it really became a passion and hobby for me. At the Mai Kai we blend up to 4 different rums in some of our drinks, so knowing the styles and flavor profiles of the different rums we use is essential as a manager.
My favorite rums are the full bodied, English style rums of Jamaica, especially Appleton Rums. My favorite Mai Kai cocktail is the Shark Bite, which by the way, is made with Appleton Rum. It's a medium strength tropical drink that is really smooth and elegant. I'm really digging the newly released Appleton 15 year as a sipping rum; it's got that classic Jamaican flavor with a little more oak and character than their classic 12 year blend.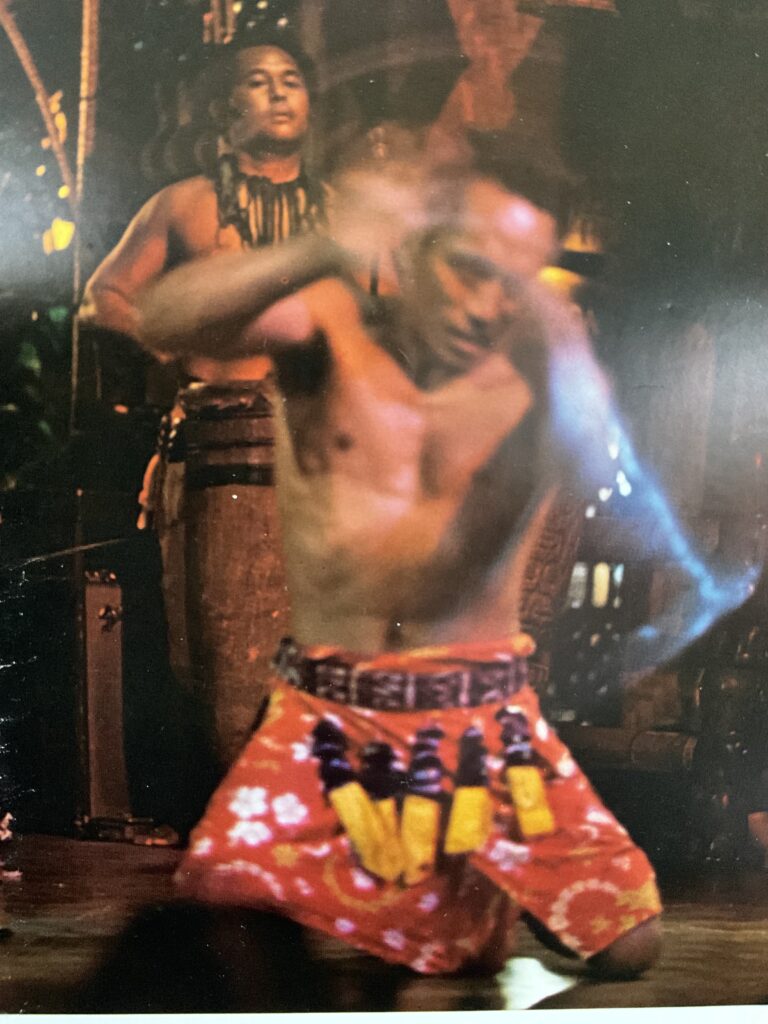 Before we get to food updates let's talk about the Polynesian Show. The show has always been a major attraction will there be any changes to it and who is choreographing it?
We are bringing the show back better than ever. Mireille Thornton, the widow of original owner Bob Thornton, has been a part of the show since the early 1960's and will be choreographing the show as she has for more than 40 years. Updates will include exciting new costumes, new songs and dances as well as bringing back some classics from years past.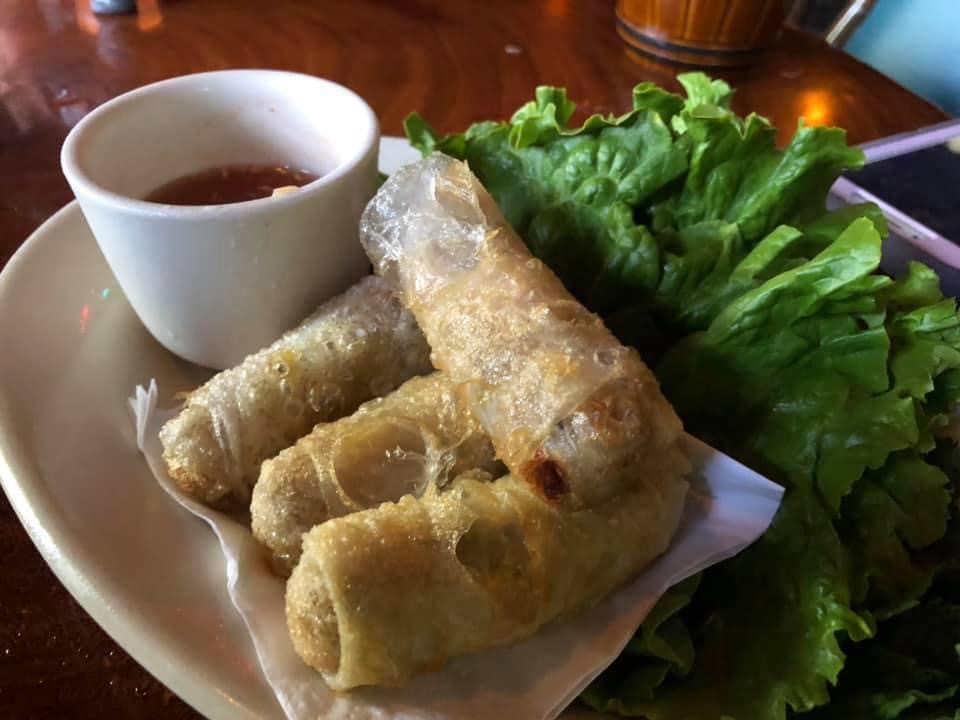 Now for the food, are you planning on keeping some of your classic appetizers like the Nams and the Pupu Platter?
We are still discussing our menu strategy and updates, but we are definitely keeping our Mai Kai favorites like the Nams and our Pupu Platter. For those that don't know, "pupu" is a Hawaiian word that means small bite or appetizer, and our Pupu Platter is our sampler platter that includes 4 of our most popular appetizers: Egg Rolls, Shanghai Chicken, Cheese Tangs and Crab Rangoon. All of our appetizers are hand made in house and we plan on keeping it that way. We're also planning on adding some new items to the menu, but those have not been finalized yet so I cannot talk about that just yet.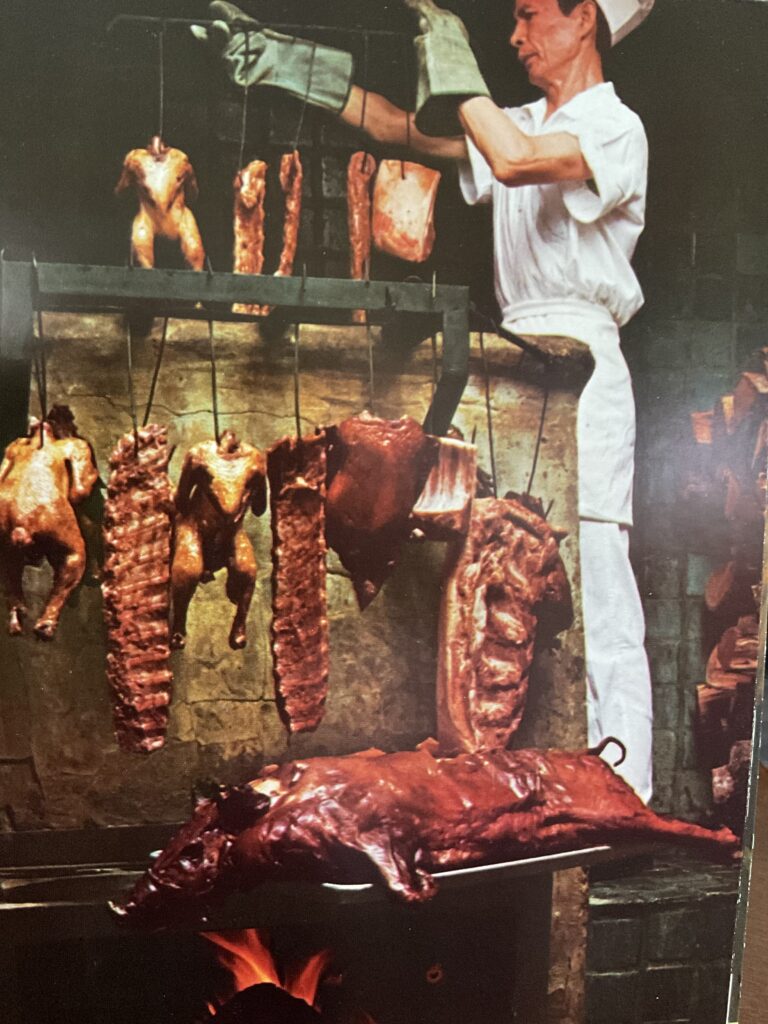 The Chinese Ovens are very unique to the Mai-Kai. The way the meat is hooked on metal rods and roasted over wood is pure magic. Are the ovens coming back?
Eventually, yes. The Chinese Ovens are one of the highlights of our menu. We feature USDA Prime Steaks that are marinated in our special steak marinade, hooked on metal hooks and slowly roasted over oak logs. The steaks come out tender and juicy, and we have some die hard regulars that love our steaks. We also cook some other popular favorites like our Peking Duck and Baby Back Ribs that really shine with the light smoky flavor of the ovens.
One of my favorite meals is the Mai-Kai Surf and Turf with anchovy butter with sides of pea pods and pan fried noodles with Lap Cheong. What are your favorite items on the menu?
I go for the Ribeye. It's one of our USDA Prime steaks that is cooked in the Chinese Ovens. Ribeyes are a fatty cut of meat and they are able to stay tender and juicy while being cooked in the Chinese Ovens and I love the extra flavor in the ribeye compared to other steaks. My favorite dessert is our Bananas Bengali, which is our version of Bananas Foster. We flambe freshly cut bananas tableside with a special rum blend and brown sugar and serve that on top of vanilla ice cream. It's something that I can't enjoy as much as I used to, so now I save it for special occasions, but it is really so good and will always be one of my favorites.
Being a Florida native and restaurant veteran, what are your favorite local restaurants and why?
This might not be what you are looking for, but one of my all-time local favorites places to eat is Jack's Old-Fashioned Hamburgers. I have been eating there since forever, and they make a great, no-frills hamburger that I just need to have at least once a month.
For my Chinese fix, I always head to Gou Lou Cheong Chinese BBQ. This is a takeout only, hole in the wall that serves some of the best old school Chinese BBQ around. My go-to's there are the Chinese Roast Duck and the Crispy Skin Pork.
While I am in the neighborhood, right down the street is Maxim's Oriental Bakery. This is a classic Chinese bakery and I always stop there and pick up some of their freshly Baked Chinese Pork Buns.
Big fan of Jack's Old Fashion Hamburgers too. Great choice!
Thank you Kern for taking the time to answer some questions. I'm pretty sure I speak for every Mai-Kai fan around the world…We can't wait to experience the Mai-Kai again!
Stay Hungry!