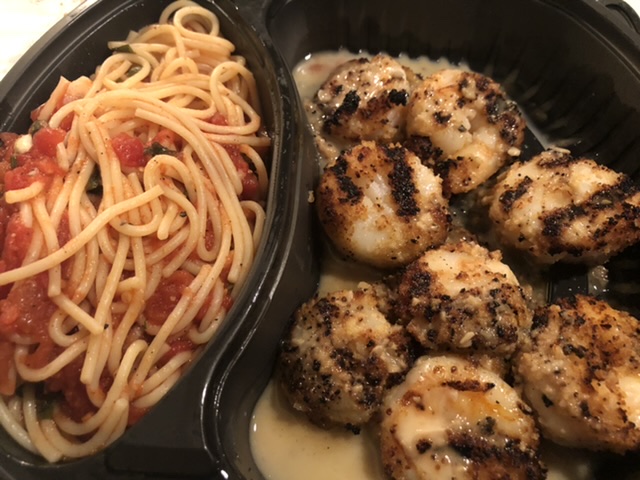 There was a time for about 2 years straight that I would hang out at the pasta bar (Where you watch the cooks) at the Coral Springs Fl. Carrabbas at least twice a week. The food was just ok but I mostly hung out there because I enjoyed chatting with the staff. Since I'm a food freak, I enjoyed drinking my beers and watching the cooks. It was like Food TV live. The banter back and forth with the cooks and the servers was reality TV in its raw uncensored form. Just fantastic in your face entertainment.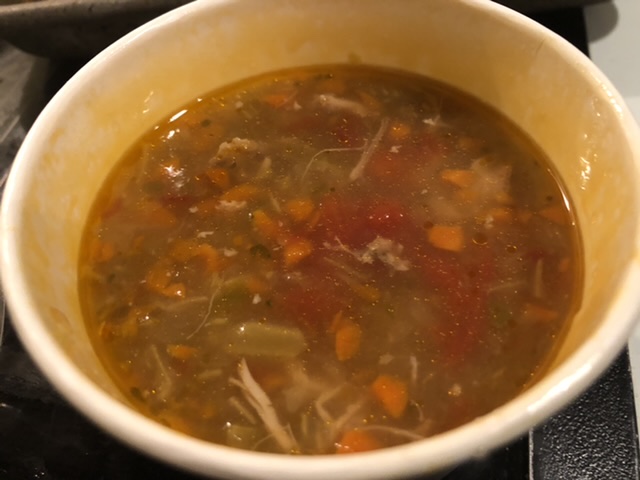 The food was always secondary to me. It wasn't bad but it wasn't outstanding either. There were some items I did enjoy like the free bread and spicy herb olive oil dipping sauce. The Chicken Bryan with the goat cheese and sun dried tomatoes. Carrabba's Spiedino di Mare which is breaded shrimp and scallops with a buttery sauce. The wonderful Pic Pac Tomato Sauce and lastly, the Chocolate Dream Cake.
I watched this location go thru 3 Proprietors and now they are on their 4th. 😳 The first two I really liked and the third one I didn't like at all. It was because of the third idiot I quit going. Mind you I wasn't a typical regular. I would do special things for the staff like buy Chinese food, candy apples, bottle of wines, hamburgers etc.. for them to enjoy. I did this for the hell of it because I appreciated their hard work and conversations. So it sucked when I called it quits from going there anymore.
Fast forward to present day, my daughter asks if I would want some take out from Carrabbas? Not sure why she had a craving from this joint but then again I would bring home food for the family all the time from here. I said yes, and got the Carrabba's Spiedino di Mare, spaghetti with extra Pic Pak sauce, a spicy Cup of Chicken Soup, and a Chocolate Dream Cake.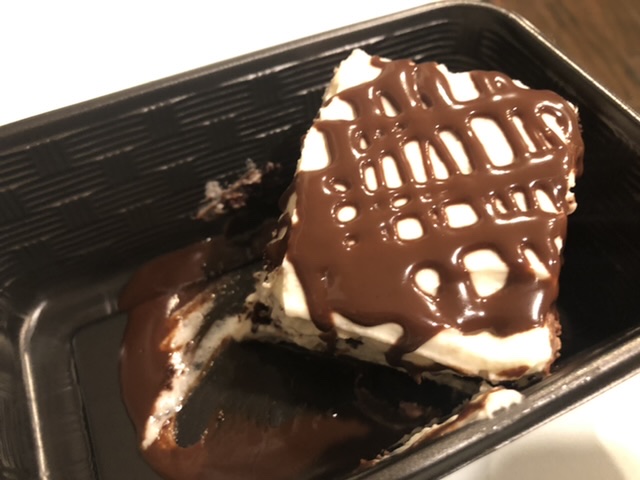 My daughter picked up the food and honestly I wasn't expecting much. All the food was packaged nicely and looked good. The soup was decent but could have been warmer but hey it's take out and I have a microwave 💪🏽. Nice pieces of chicken with a good broth. I ripped off like 3 slices of the warm bread to enjoy with my main course. As I was preparing my dish on a separate plate I saw nice big slices of garlic and chunky tomatoes in the Pic Pac Sauce. As I'm looking and smelling this chow I was like, damn I kinda missed this dish. I poured the parmesan cheese they gave my over my spaghetti and went to town. Holy $hit this was delicious. I don't have one complaint at all. The shrimps and scallops were a decent size and I'm a big fan of the lemon butter drizzled on top. The cherry on top of this sundae was the Chocolate Dream Cake🥰. Nice rich flavor of the chocolate and the cool whipped topping is so decadent. There has to be some baby Yodi making this for this company. So delicious.
Verdict 
Is this best Italian food around…hell no. Was this meal worth a trip to your local Carrabbas…hell yes! I'm glad to see this location is coming back to where it used to be. Also that annoying smell of rotten whatever is gone. If you've been here in the past you know what I'm talking about. Apparently there was some sort of leak in a back storage area which was where this smell was coming from. Thank god they fixed it. My rating is 3 Beers. It was good and I hope they stay consistent with pumping out their food. Stay Hungry!
Four beers = Outstanding
Three beers = Good
Two beers = OK
One beer = Needs work
Zero beers= Sucks (No beer is never a good thing.)

Carrabbas
2501 N University Dr
Coral Springs, FL 33065