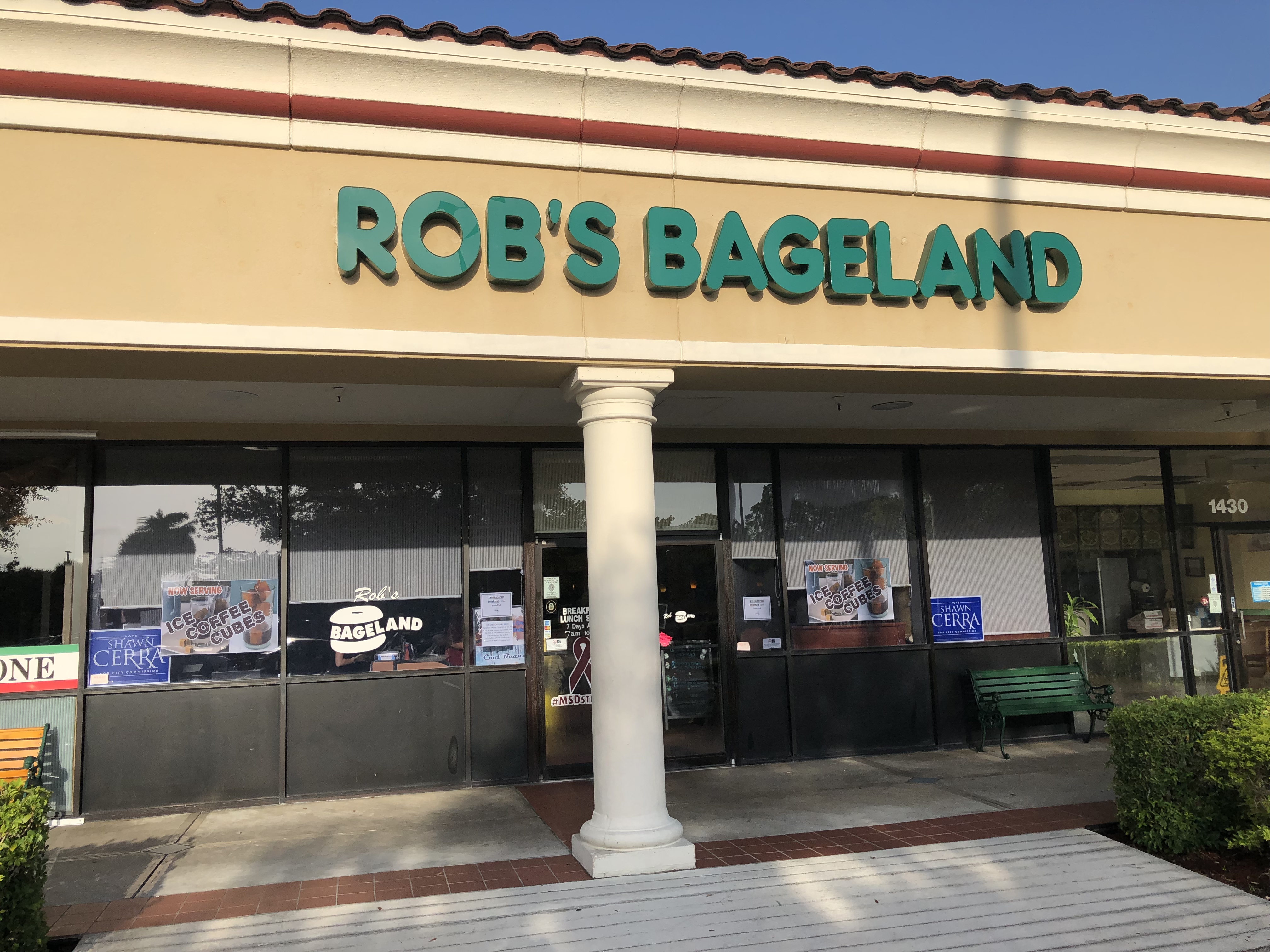 Best Bagels In Coral Springs for 2019 is Rob's Bageland at Lakeview!
People ask me, why do you promote events like this if you are not getting paid?  Easy answer folks, I'm big a fan of the City of Coral Springs and all the businesses here. I live in Coral Springs, work here, my kids graduated from the city's schools, there are excellent restaurants/businesses  here and it is a fantastic place to raise a family.Hosting contests like this is the least I can do to give back to my community.
With that said, on Friday, June 14th 2019 at City Hall I hosted the second Dan I Cook Best Bagels in Coral Springs. The city was already having  a small brunch for Father's Day for its employees so I just piggybacked on their event.  This was a blind tasting, which means the judges will not know who made the bagels.
The Process
A poll was taken on the city's internal Facebook page, Workplace Bistro, to determine what place made the best bagels in the city. This Facebook page selected Rob's Bageland, Bagels And A Whole Lot More, and Manhattan Bagels. These bagels were placed in three separate Carrabbas Bags (shameless plug for them) and labeled A, B, and C. Each judge will have a quarter of plain bagel from each bag and will received a ballot.
I asked the judges to write why their favorite bagel was better than the other two. I did not give hints on what a good bagel should taste like. Everyone has different palates and you don't need to be from NYC or a professional chef to know what a good bagel tastes like LOL.
The Blind Test
Approximately 56 City of Coral Springs Employees voted. These employees work all different jobs and areas within the city.  It was awesome to watch the employees decide whether to toast the bagel, put cream cheese on it or just to eat it straight out of the bag.  Every employee I saw was treating this tasting very serious but the most important part was everyone was having fun!
The Verdict
Rob's Bageland at Lakeview won with a total of 31 votes!  One person who voted for them wrote, " Chewy texture inside with a firm exterior."  "Taste great not toasted or even heated. " " Great chew and was nice and soft."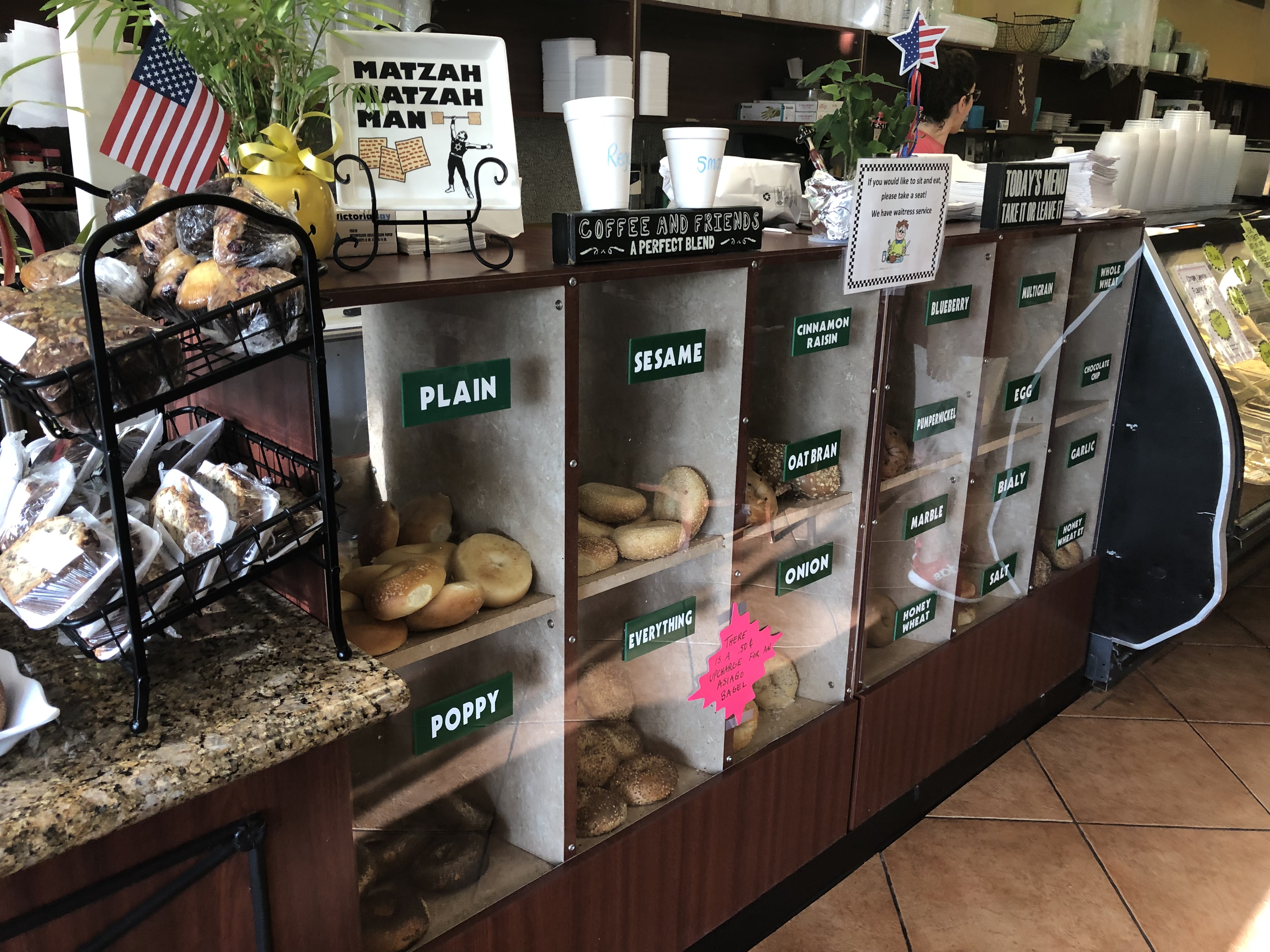 Bagel and Flagel Heaven!
So I asked the General Manager Sam why does Rob's Bagels taste so damn good and what's the secret? Her reply was classic, "It's a crazy little thing called love…that's what makes them so damn good!"  I have to say, I'm digging the love they are making LOL. Make sure you stop by and say hello to Sam. She is super nice and has a great vibe to her personality. Make sure you sample some of the Flagels, coffee cakes, and other treats they have for sale too.
On behalf of my buddy John Arnold who spearheads the Taste Of Coral Springs which is November 12, 2019 ( check here for more information www.tasteofcoralsprings.com) and me the Talent congratulations  to Sam and everyone at Rob's Bageland at Lakeview for a job well done!
I want to thank the City of Coral Springs and the Human Resources Department specifically, Dale Pazdra, Kim Sanecki, Rosalie Sherman,  Kathy Reul for allowing me to host this Dan I Cook Best Of Series.
I didn't vote because I knew what bagel belonged to which business. I encourage everyone to do their own blind tastings with their friends, family or co-workers and see want restaurant comes out on top.
Remember to tell Sam, Dan I Cook sent you and Stay Hungry!
Rob's Bageland at Lakeview
Phone 954-340-7730